NFL Star, Larry Ogunjobi, Joins the Tribe!
By: Taylor Milton
Larry graduated from the University of North Carolina at Charlotte with a double major in Computer Science and Biology where he was quickly drafted into the NFL as one of the Top 15 best defensive tackles in the country. He finished his collegiate career at UNC Charlotte recording 217 tackles and 13 sacks, while becoming the first player in program history to get drafted in the NFL. As his professional career was still in launch, he was invited to participate in the NFL Combine where he managed to excel with flying colors. According to ESPN, he was ranked the 3rd best defensive tackle going into the draft.
In 2017, Larry signed with the Cleveland Browns. His lifestyle is a compliment to our health and wellness mindset here at Trident Coffee. With that being said, we are ecstatic to have him on board as an investor and ambassador for our brand!
Give him a follow on IG: @olumide 
What attracted you to get involved with Trident Coffee and our mission?
I saw an amazing opportunity with a brand that's growing, in a market that has a lot of upsize. But I think the biggest thing was the people, Josh and his partners were sharp, attentive, and most importantly motivated. When you have good people at the head of the ship, it's easy to jump on board.
We are all about health and wellness at Trident Coffee. With that being said, what would you say your favorite exercise is that keeps you fit for life in the NFL and why? 
I'd say the combination of cardio and lifting; I play a high intensity, high impact sport. Which requires a lot of strength training but also endurance training. Whether it's running 100's or power cleaning; the combination of the strength and conditioning are paramount to me. 
Our founder is a Naval Academy graduate and held a leadership position in the Navy; we take leadership principles seriously around here. What is a really good leadership quality that you have found effective in life?
Accountability, in order to be accountable you have to be disciplined. The two go hand in hand. If I'm not accountable I'm not disciplined and if I'm not disciplined then I'm probably not accountable. With that being said in order to be successful in any team/organization all involved parties must be accountable to each other in order to make things work. Without that, the foundation is shaky and won't stand the long haul. 
Trident Coffee is all about giving back to the community; we are building something bigger than just great coffee. Do you work with any non-profits or have any that really resonate with you and want to highlight? 
Community service is super important, giving back and helping those less fortunate is a must. Especially for me, I'm involved in a few organizations from Dream On 3, to NFL Waterboys; two organizations that are working to make a true difference in the lives of those less fortunate.
Life is not always about work, downtime is a must. What is a favorite hobby of yours to get your mind off of things? 
Downtime is huge, if I'm not training or working out; I'm reading, writing, or listening to music. I also just got into the investment space so looking at pitch decks or having zoom meetings with different companies has become a pretty dope pastime of mine.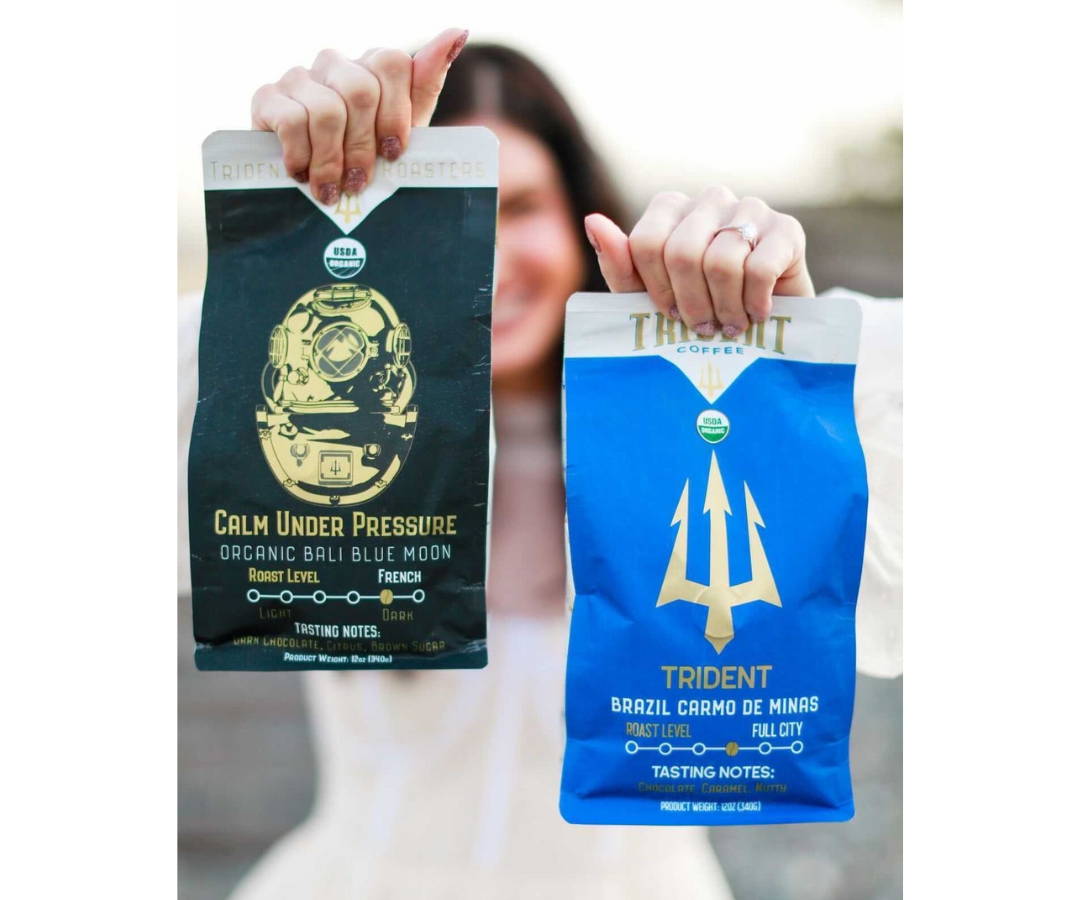 ---