CEO of Wave.tv, Brian Verne, Joins the Tribe!
Welcome to the Tribe, Brian!
Brian graduated from Oberlin College where he participated as a four year baseball athlete. From there, he gained a handful of experience in marketing and sports through years of coaching and sales work. Come 2014, he launched his first company, Phenom, an angel backed start-up founded with the desire to give young athletes a voice. The company gives athletes an opportunity to talk about the products that they love, and share stories about their athletic achievements.
From there his career as Founder and CEO of Phenom snowballed quickly into further success as CEO and Co-Founder of his now work at Wave.tv, where he entertains modern day sports fans with the content they love on a multitude of digital platforms.
We are thrilled to have Brian on board as an investor and ambassador for our brand!
What attracted you to get involved with Trident Coffee and our mission? Do you have a favorite product? 
For me this was very simple. I like to invest in character and quality. Getting to know Josh, and more recently Eric, it was clear to me that they're winners. 
Equally as important, the product is simple. In business I think we often times over complicate things and try too much. Some of the best companies in the world have focused on doing one thing exceptionally well — one feature, one product, one service — and I saw that same potential here, with a healthy, great tasting cold brew offering. 

Personally, I love all of the cold brews. I drink them daily. 

We are all about health and wellness at Trident Coffee. With that being said, what would you say your favorite exercise is that keeps you fit and why?
I typically workout Monday through Saturday for 45 minutes to an hour — generally some combination of a full body circuit throughout the week. It keeps me fit, but equally as important, is good for my mental health to be in a consistent routine. 
Our founder is a Naval Academy graduate and held a leadership position in the Navy; we take leadership principles seriously around here. What is a really good leadership quality that you have found effective in life?
My Dad always said to me, "If you say you're going to do it, do it." 
This has stuck with me from a very early age, and something I carry with me through all of my personal and professional endeavors, as it's symbolic of just "simply keeping your word." 
If people can't trust you to deliver on what you said you were going to do, then your integrity is forever compromised, and that can't be replaced by anything material or of monetary value. Your word is your bond. 
Secondly, I believe in being nice to people. It's a novel concept, but it goes a long way in life. In the professional sense, it's taking care of each and every one of your employees — giving them all the resources they need to be successful, empowering them, and giving them the autonomy to do their job at a high level so that extraordinary organizational outcomes begin to feel ordinary.  
Finally, I wrote the following that I abide by as a CEO of my companies.
1. Understand what makes someone tick and be mindful that everyone is different; it's your job to empower everyone differently
 
2. Set clear expectations and implement transparency across an organization. Simply, everyone should understand the "Why" behind what they're doing.
 
3. If the above is executed properly, instill a culture where the people around you have freedom and autonomy to perform = an environment where you can step away and everything operates smoothly because you have an empowered individual that has clear expectations as to what he/she should be doing, and is confident enough to pull the trigger and make shit happen.
Trident Coffee is all about giving back to the community; we are building something bigger than just great coffee. Do you work with any non-profits or have any that really resonate with you and want to highlight? 
In short, I give a lot of my money to people or organizations that I believe in — doing good and doing well has always been a strong personal value. 

Life is not always about work, downtime is a must. What is a favorite hobby of yours to get your mind off of things?

 I enjoy being with my family and friends in a casual environment — catching a game, having a drink, eating great food, traveling, etc. — just opportunities to unplug and be around people that I care about and love.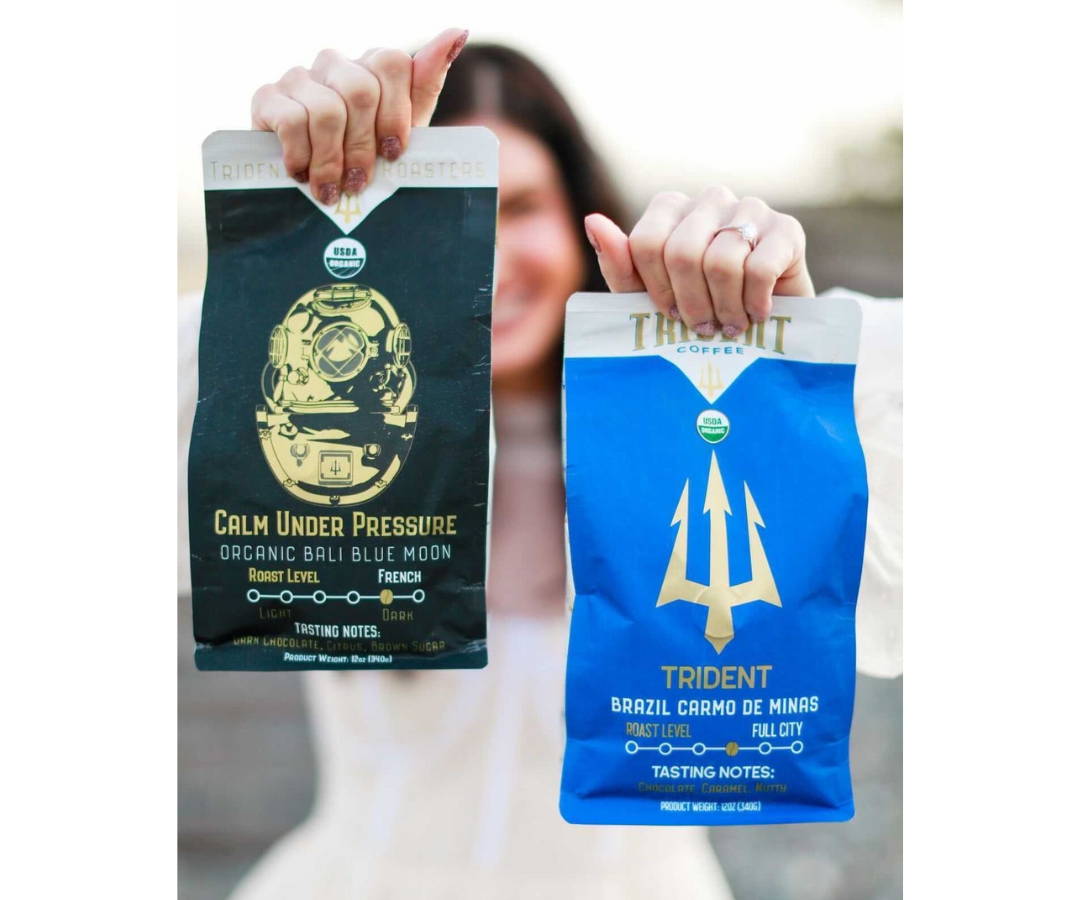 ---