Active Valor: Building Powerful Bonds Through Veteran Mentorship
As we approach Veteran's Day, and celebrate our nation's most dedicated and honored heroes, we also take a moment to highlight the wonderful work our friends at Active Valor have been doing to continue to build the legacy and military ties of our veterans. Active Valor is a 501(c)(3) non-profit founded in San Diego in the summer of 2016 by US Navy veteran Perry Yee. Active Valor's mission is to give a purpose to veterans who may feel lost after serving their country, while also providing big brother-figures to Gold Star families. Gold Star families are the immediate relatives of members of the U.S. Armed Forces who have been killed in combat, in support of certain military activities, or as a result of PTSD related suicide or other.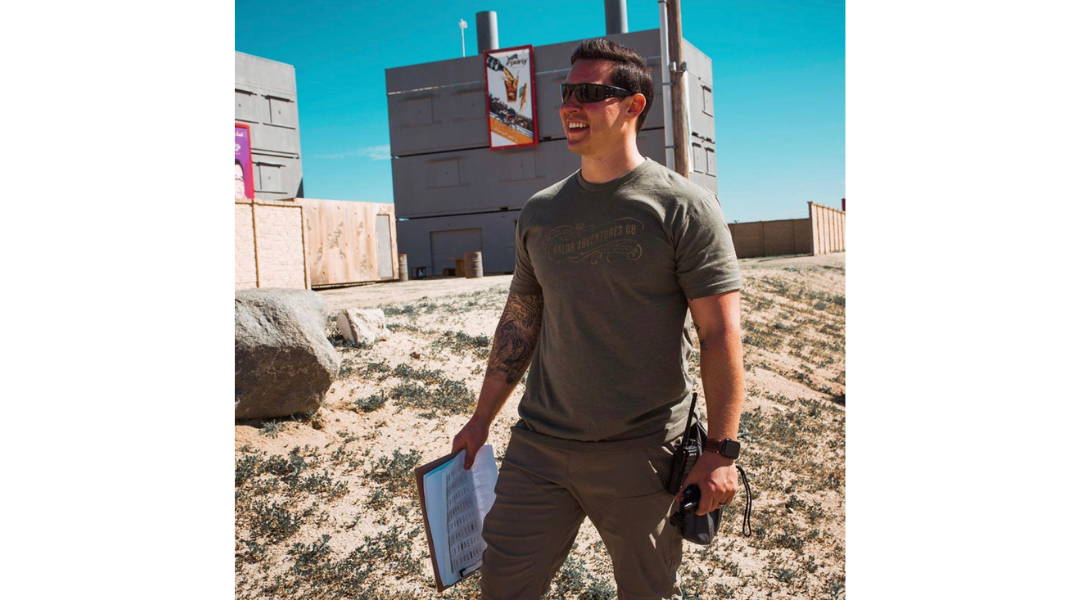 Certain he could bring love and happiness to struggling Gold Star families as well as purpose and meaning to lost veterans, Perry Yee founded Active Valor to bring these communities together to support one another. Through their Valor Adventures programs, each veteran is paired with a Gold Star child to work together to complete a series of mission-based challenges and field-day-inspired events. In doing so, veterans flex their military muscles to coach their child with skills necessary to complete these tasks, and the Gold Star children receive true military technical skills, and a growing bond to a big brother-figure. Each veteran is vetted, interviewed, and carefully selected to ensure they can provide the best experience possible, and stays paired with their Gold Star child throughout the year.
Over the past four years Active Valor has quadrupled in size and is now home to 26 families with 43 Gold Star children from as far as Fort Worth Texas! The Active Valor community meets for four events a year, where each veteran meets with their Gold Star child for a day of adventure, fun, and bonding. Each event is seasonally themed, and with the two most popular events are their annual Father's Day event in the summer, and a haunted Halloween event in the fall. Each event is highly anticipated, and the Active Valor team never disappoints. With help from volunteers as role players, the nearby S.W.A.T. center, and plenty of military-inspired gear, last years Halloween mission-based hunt event was a big success with over 200 attendees.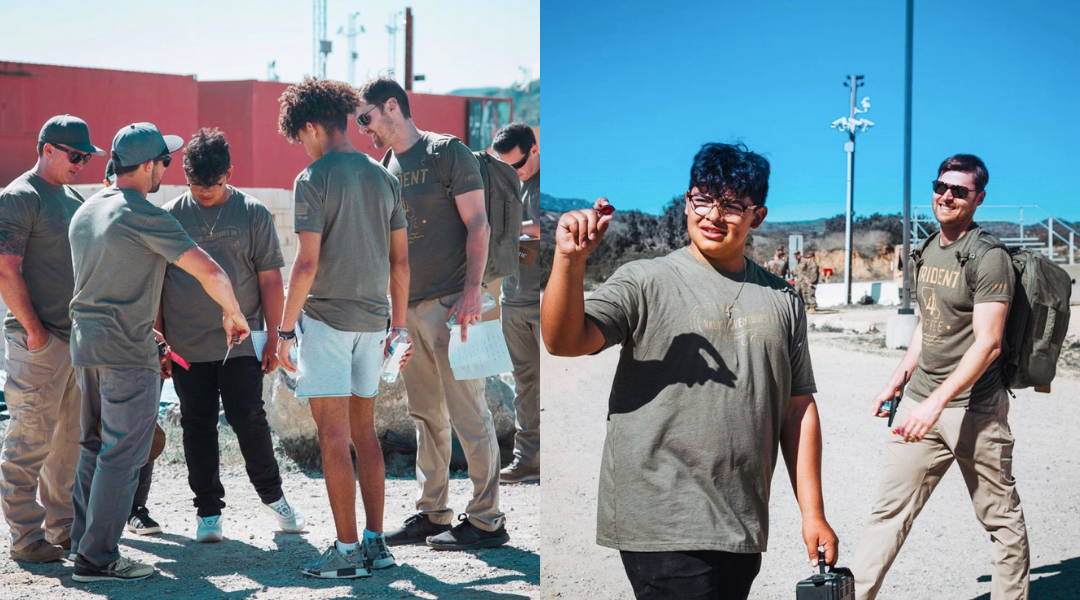 Having started his own small business around the same time as us, we've kept close ties with Perry and the Active Valor team. Recently, our founder Eric even went aboard Active Valor as an ambassador. We continue to support Active Valor's mission, as we understand and appreciate the amazing work Active Valor continues to do. In the past we have supplied much needed cold brew for their high energy events, created Active Valor branded cans, and now we are excited to share our El Capitan roast, Active Valor designed retail coffee bags. Launching on Veterans Day, our partnership bag will not only bring you a much needed energy boost, but will help remind each other of the hard work Perry and his team continue to do for the Gold Star families, and for veterans in the area.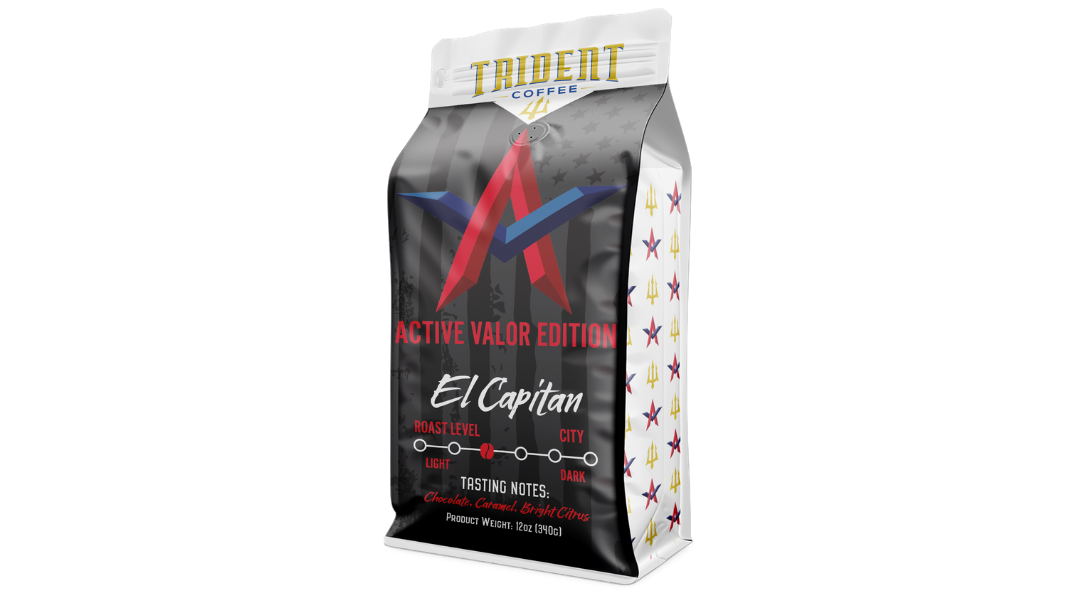 ---